The Jungle Book Unisex T-Shirt (black)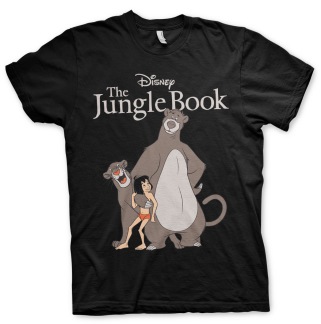 Ord. pris:
189 kr
149 kr
Inkl. 25% Moms
Du sparar:
40 kr (21%)
Antal:
Vänligen välj en produktvariant ovan
THE JUNGLE BOOK:
The Jungle Book T-Shirt (black)
Officially Licensed Merchandise
Basic tee i 100% bomull av hög kvalitet.
Tjocklek 165 gr/m2, lycra rib och dubbla stygn.
STORLEKSGUIDE:

Storlek: Bredd: Längd:
Small 50 cm 69 cm
Medium 53 cm 72 cm
Large 56 cm 74 cm
X-Large 58 cm 76 cm
XX-Large 62 cm 78 cm
Måtten är innan tvätt.
Plagget kan krympa c-a 1% vid första tvätt.
Måtten är cirkamått med en felmarginal på 2-5 cm.

Vi rekommenderar att man tvättar plagget i fintvätt, max 30 grader med plagget vänt ut och in. Hängtorka plagget (torktumla ej).